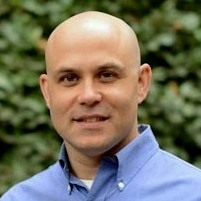 Adam Aston is a business writer, journalist, editor and analyst specializing in energy, environment, science and technology.
In April 2014, he joined The New York Times to lead T Brand Studio, a fast-growing team of branded content creators who produce Paid Posts on behalf of the Times' advertising partners. To see the best of the studio's work, visit the Idea Lab.
As a writer, his expertise spans renewable and conventional energy technologies, efficiency, transportation, cities, design, green finance and corporate sustainability.
Aston's writing appears in The Guardian, OnEarth.org, Ensia.com, and GreenBiz.com and Corporate Knights. He has also written for The New York Times, MIT Technology Review, environment:YALE, Global CCS Institute and The Fiscal Times.
As a business writer, ghostwriter and editor, he has worked with companies and nonprofits including IBM, SAP, EY (Ernst & Young), Framework, Frog Design and McKinsey & Co., as well as the Natural Resources Defense Council (NRDC), The Rocky Mountain Institute (RMI), Solar1, Climate Counts and Columbia University.
Over nine years at BusinessWeek, Aston was the magazine's first energy and environment editor. Previously, he also worked in Hong Kong at the Economist Intelligence Unit (EIU), covering Asian business, economic and political news.
He is a member of numerous professional groups, including the Society of Environmental Journalists, the National Association of Science Writers, Science Writers in New York and the International Motor Press Association.
A native of Pittsburgh, Aston graduated from Princeton University and lives in Brooklyn, where he is a cyclist and yogi — and shares a couple of bee hives on a brownstone roof with friends.
For more, please check out linkedin.com/adamaston, adamaston.com or follow him on Twitter @adamanyc.